About
Find out about our history, the company, and founder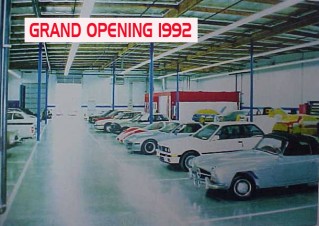 Our History
In 1992, Company founder,Thomas Koch, transformed an empty warehouse in Ventura, California into the largest and most technologically advanced Auto Body Collision Repair Facility in Ventura County. The production capability was designed to meet current market demands and scaled to meet the increasing demands of a growing population in the surrounding market area of Ventura, Oxnard, Camarillo, Ojai, Santa Paula and Fillmore.
City acknowledged advanced facility unlike conventional Body Shops
The companies efforts have been recognized in numerous newspaper articles and even the City of Ventura acknowledged that the facility was unlike a conventional body shop, but rather like a manufacturing plant that specializes in the re-manufacture of collision damaged vehicles.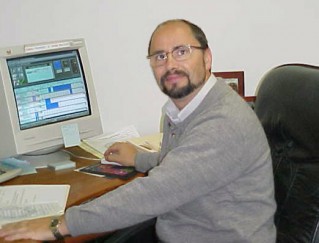 The Founder
Bodytech founder, Thomas Koch, was born and raised in Germany and began his long career in the Auto Body Collision Repair Industry with his studies of Automotive Uni-Body Construction & Design in his home town, Cologne, West Germany, where he graduated in 1984.
Our Founder immigrated from West-Germany in 1987
During a vacation trip to California, he recognized the vast potential of merging European technologies with the under-served, quality-oriented market of California. After completing his military service, Tom immigrated from West Germany in 1987 and spent the next five years merging his ideas with the reality and opportunity of the American market.

Our Reputation
By Bodytech's 20-year anniversary, the company has cultivated many strong business relationships. Those relationships include Auto Manufacturer Certifications, authorized services provider to the US Navy, Ventura County Government Administration, Girl Scouts of America, Insurance Company Preferred Provider agreements with Allstate, Farmers, Liberty Mutual and a multitude of other leading insurance companies.
Bodytech has cultivated strong business relationships with leading Insurance Companies and Automobile Manufacturers
Consistently providing excellence in customer service and quality have led to many of those relationships. The staffs dedication and dependability dates back to the inception of the company and has been acknowledged by several national top performer awards.
Related Topics:
Affiliates & Relationships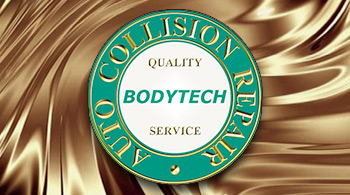 Our Quality Promise with Lifetime Warranty
Relationships with our customers are most important to us. The majority of our revenue comes from repeat customers and great care is taken to assure that the inconvenience and disruption of being involved in a collision will be met with friendly compassion and diligent work, so you can be back to your normal life as soon as possible.
We promise commitment to outstanding service & quality, plus all repairs performed by Bodytech are covered by our lifetime warranty.
"Come as a customer and leave as a friend."